Massive High-Quality AI Training Data Makes HMI More Intelligent, More Humanized and More Personalized
The intelligent cockpit has gradually become the focus of intelligent cars, a heated domain in the AI industry. Research and markets points out that the global automotive digital cockpit market is expected to grow from $13.9 billion in 2018 to $32.3 billion by the end of 2025, with a compound annual growth rate of about 12.83%. According to a report by Huatai Securities, the Chinese smart cockpit market space is expected to exceed 110 billion yuan in 2025, with a compound growth rate of 17% from 2021 to 2025. The intelligent cockpit will integrate more information and functions, and the car will develop from distributed architecture to domain control direction to achieve more natural human-machine interaction and provide more intelligent experience for users.
The 3rd China Automotive Intelligent Summit 2021, took place on 27-28, Sept. 2021, Shanghai, gathers about 120 experts and executives from the automotive industry to focus on the networked technology, software development, hardware innovation, business model and user insight of intelligent cockpit, and provide an in-depth comprehensive analysis of the opportunities and challenges of intelligent cockpit development.
In the summit, Taylor ZHANG, Partner & Sales VP of Magic Data Technology, delivered a keynote speech on Make HMI more Intelligent, more Humanized and more Personalized, elaborating how high-quality AI training data empowers development of intelligent cockpit.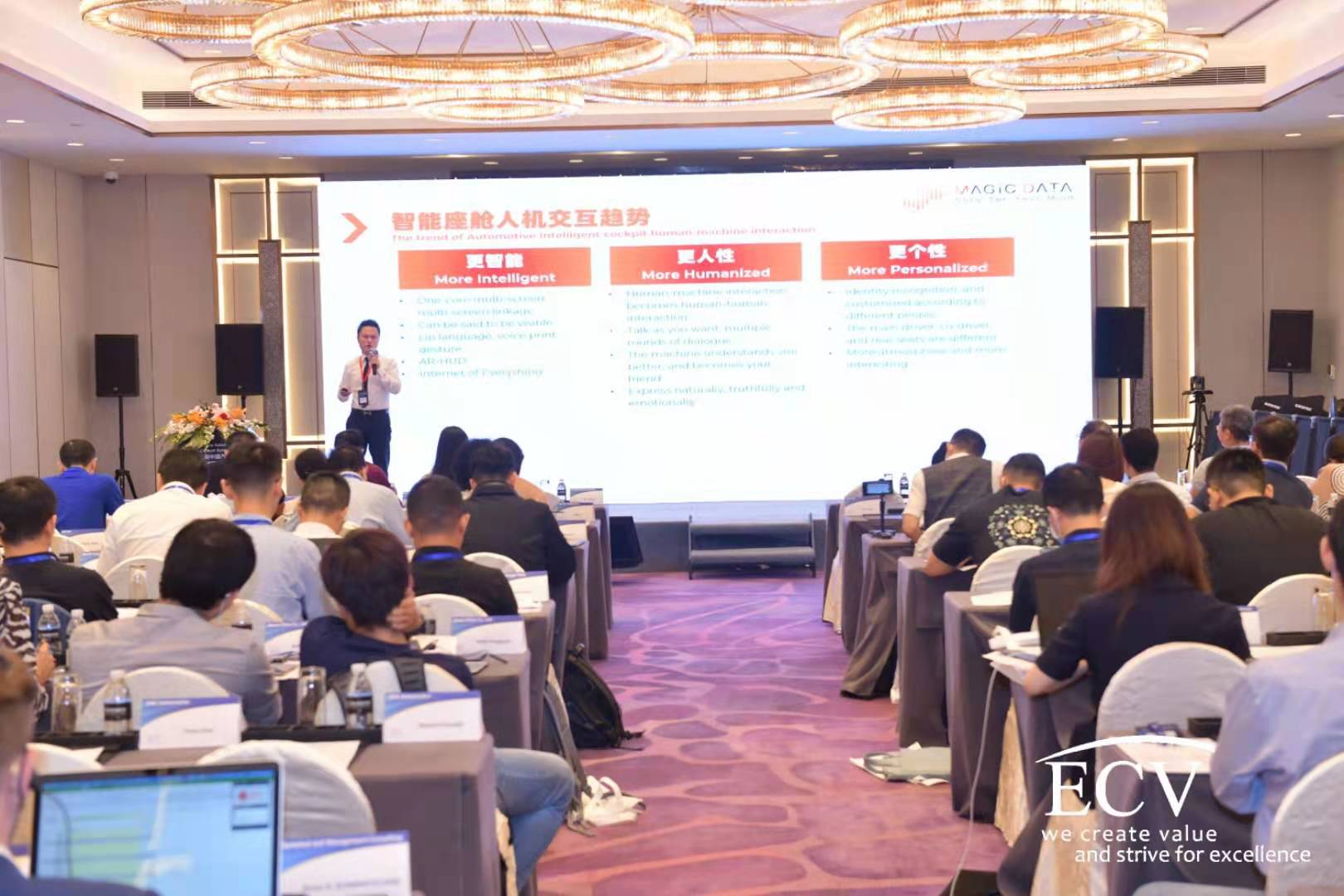 Mr. ZHANG began the speech with analyzing the trend of automotive intelligent cockpit human-machine interaction along with the pain points thereof. Mr. Zhang pointed out that more intelligent, more humanized, and more personalized in-vehicle experience makes the automotive intelligent cockpit the third human living space. However, as one of the main fields of HMI, voice interaction is facing three main point: Inaudible, poorly spoken, and incomprehensible. The accuracy and efficiency of conversational AI, which is the crus of voice interaction, rely on massive high-quality training data—quality of structured data determines the performance of intelligent system and the quantity of structured data determines the performance ceiling of intelligent system.
Magic Data Technology is committed to assist the intelligent car sector moving toward a more intelligent level by providing one-stop AI data services including AI data solution consulting, AI training datasets, AI-assisted data annotation platform, and customized AI data collection and annotation services.
Magic Data Technology has the world's largest conversational speech training datasets exceeding 120,000 hours, covering more than dozens of languages. The independently developed Annotator® 5.0 AI-assisted data annotation platform supports multi-modal annotation and privatization deployment, meeting the needs of multi-modal training data and complying with data protection rules of companies.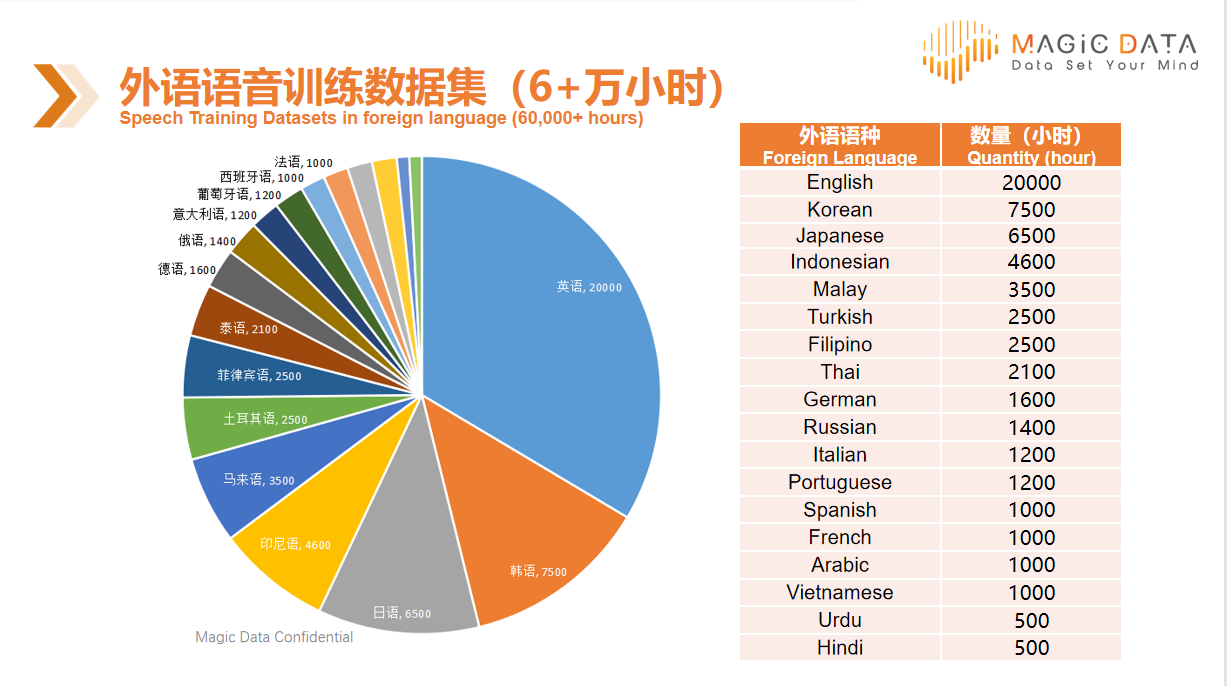 We are thrilled to take part in building a more intelligent, more humanized and more personalized in-vehicle experience along with our partners.