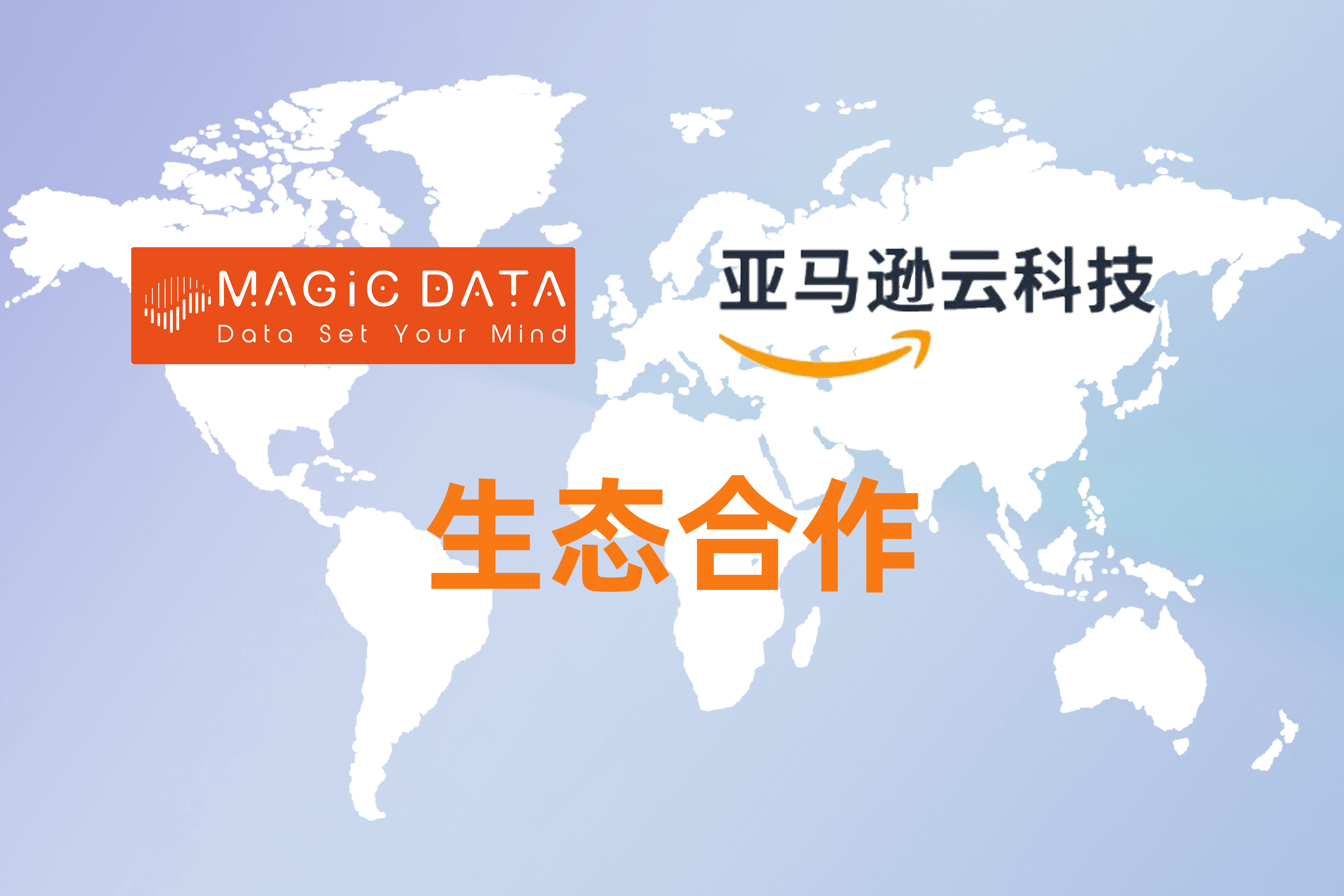 Moving Toward the Globe | Magic Data Builds Partnership with AWS, Empowering AI Data Processing
Date : 2021-11-26 View : 713
With the continuous development and improvement of IT infrastructure, cloud services for enterprises is developing towards the overall direction: cloud technologies further integrate with big data, artificial intelligence, block chain, VR and others to provide enterprises in all industries with a complete set of cloud services in different scenarios.
Processing data for AI training is an important part of the cloud service system. Cloud technology has the advantages of stability, security, scalability. Relying on cloud ecosystem services, enterprises around the world can easily access efficient and flexible data processing tools.
Recently, Magic Data officially become one of AWS's ISV partners after Annotator® 5.0, an AI-assisted data labeling platform passing the ASW foundation technology Review (FTR).
AWS provides the most comprehensive and widely-used cloud service around the globe nowadays and Magic Data is a conversational AI data service provider. The partnership of the two is built upon the rich resources of AWS in cloud service and robust AI technology of Magic Data. This cooperation can greatly improve the efficiency of data processing of worldwide enterprises.
According to the statistics and forecasts of Statista, 47ZB of data is generated in 2020, and by 2035, this figure will reach 2142ZB— the global data volume is about to usher in a larger outbreak. How to process the unstructured data, such as text, audio, picture and video, into structured data for AI model training is of great significance for AI application in enterprise production and enabling digital transformation.
At the same time, data-related laws and regulations continue to take effect. In particular, the implementation of the Personal Information Protection Law request stricter management of personal data. How to ensure data security and privacy, how to make full use of data has become an urgent problem to be solved.
Always putting data security at the first priority, Magic Data designs and applies a strict data protection mechanism so as to provide sufficient trusted AI training data for the industry. Compliant with GDPR and PIPL and accredited with a range of standards and certifications including ISO 27701, ISO9001, and ISO27001, Annotator ® 5.0 can run on-premises within enterprise, securing safety during data processing.
With the strong brand influence and customer base of AWS, Annotator® 5.0 embraces a broader market and better service the worldwide clients.
Magic Data is ready to empower the AI industry with is technological strength and experienced practice.