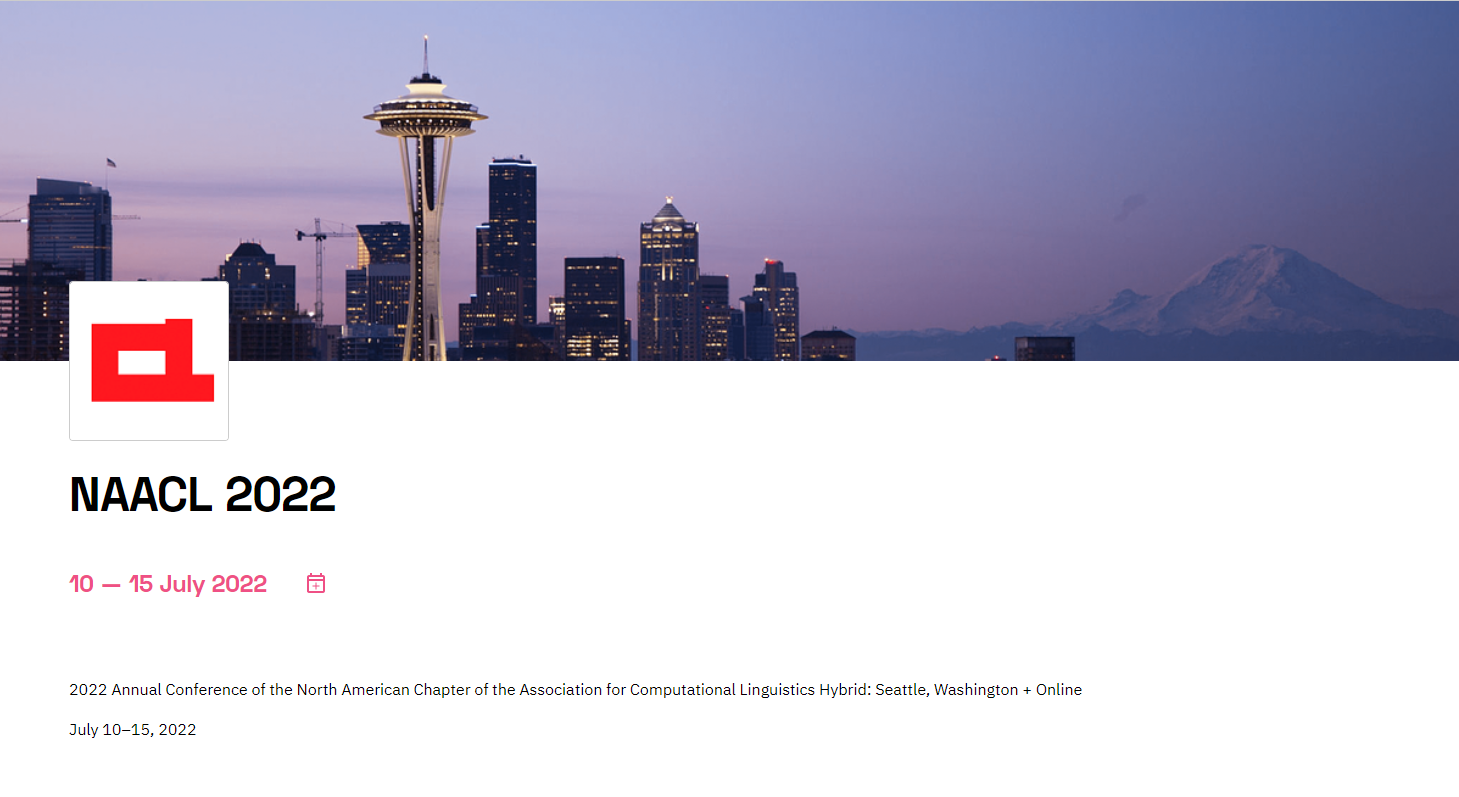 Magic Data is A Proud Sponsor of NAACL 2022 — Join Magic Data at Booth #13 or Online
Date : 2022-06-27 View : 419
The 2022 Annual Conference of the North American Chapter of the Association for Computational Linguistics (NAACL 2022) — one of the world's leading NLP conferences, will take place from July 10-15 in Seattle, Washington, and virtually. Magic Data is proud to be one of the sponsors of the event and present our latest training data portfolio for artificial intelligence research and development to the estimated 3,000+ attendees.
At NAACL 2022, Magic Data brings about its latest training data portfolio for machine learning and its new findings regarding AI training data. Magic Data R&D center conducts three sets of data research on French data. According to the research results:
1.Magic Data Dataset is comparable to open-source data, even better;
2.ASR model trained achieves better performance when with scenarios-matching training data is used;
3.ASR model trained with conversational has better performance compared with ASR model train with read speech data under conversation scenarios.
For more experiment details, please visit our team at booth #13 or contact open@magicdatatech.com.
Founded in 2016, Magic Data is dedicated to provide high quality text, audio, image, and multi-modal training datasets to the AI industry. The company now has accumulation of over 400 licensable datasets that are ready-to-use for machine learning, including over 200,000 hours speech data for ASR model and over 3,000,000 sentences of text data for NLP. Magic Data has serves top AI companies and Fortune 500 companies around the world with datasets in dozens of languages, involving HMI, customer service, virtual assistant, machine translation, and many other AI scenarios.
Recently, Magic Data just renewed its brand and website to provide better experience for visitors. Check out: www.magicdatatech.com.